---
Lakewood has a Bike Friendly Community Designation. Below is our report card.
Go to Bike Friendly Communities HERE.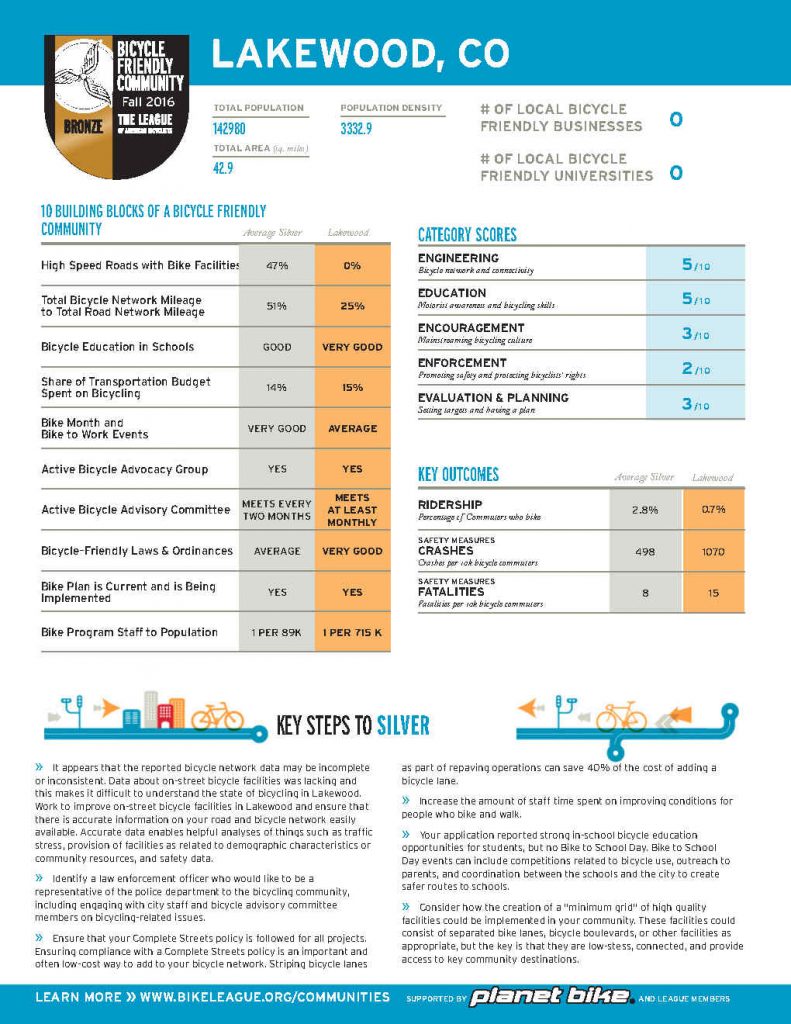 ---
There are many places in Lakewood where some small changes (Like painting the street lines better) can improve 2 wheeler safety.
Below are several examples of where gross changes are needed.
---
Garrison at Alameda Bicycle Squeeze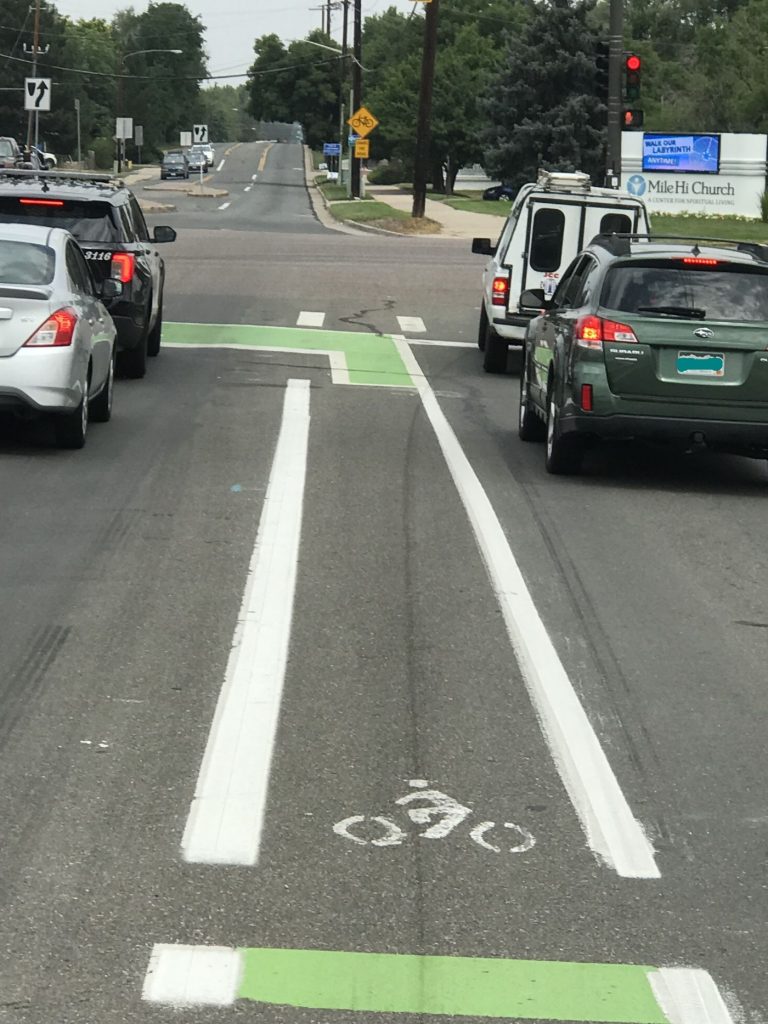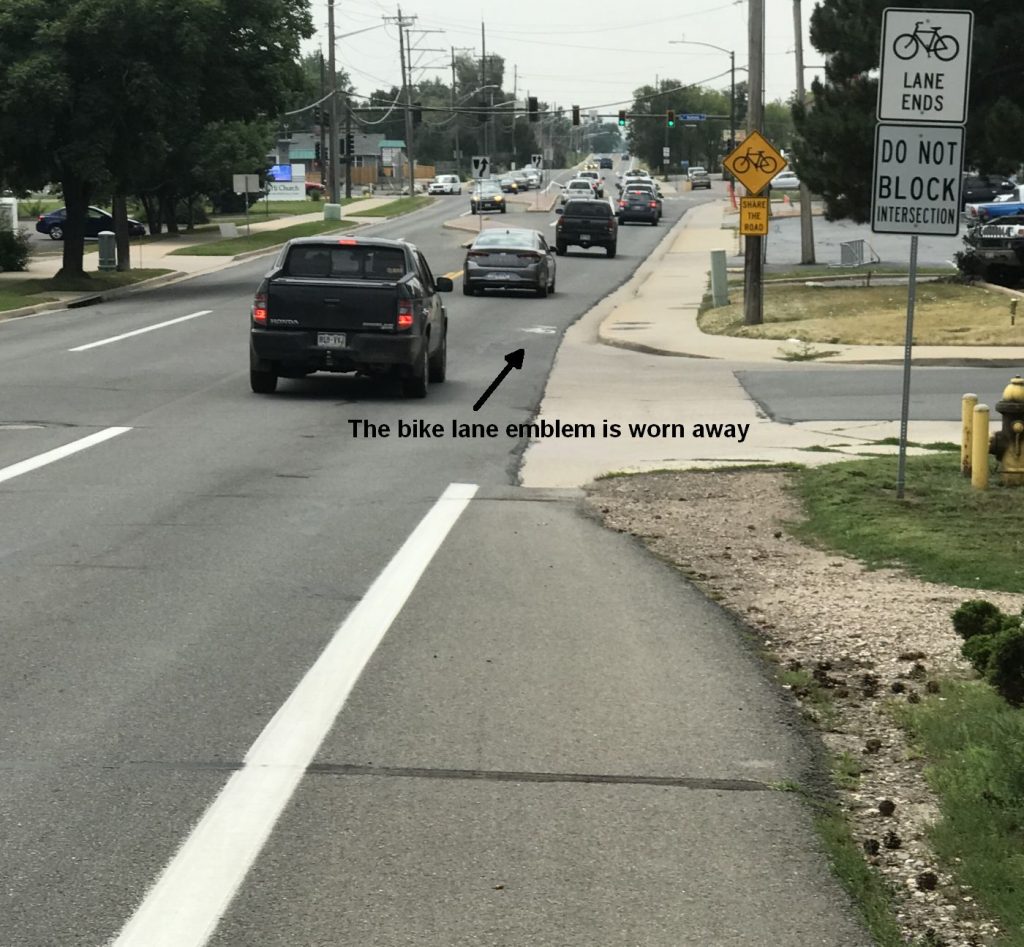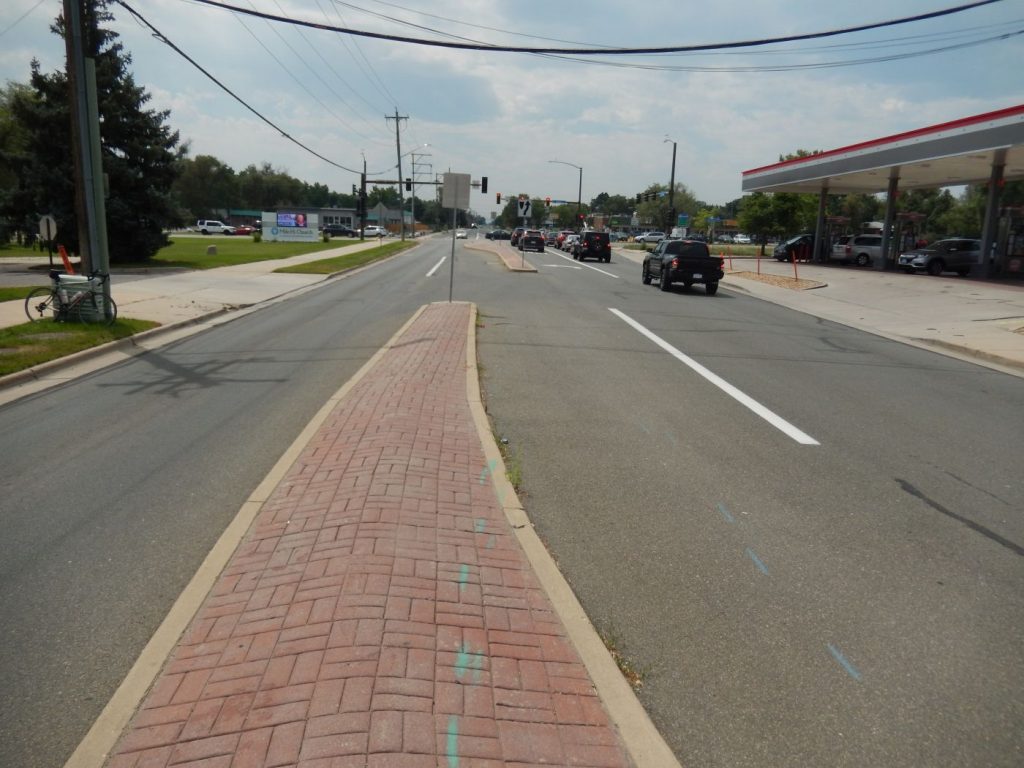 ---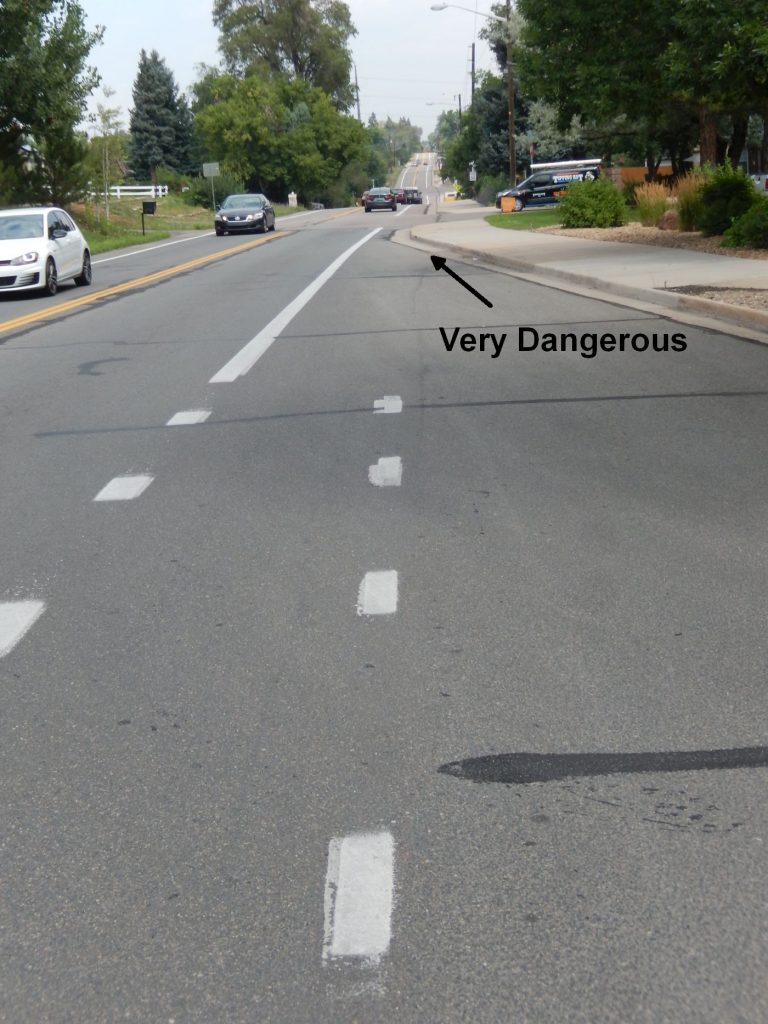 ---
20th Street
---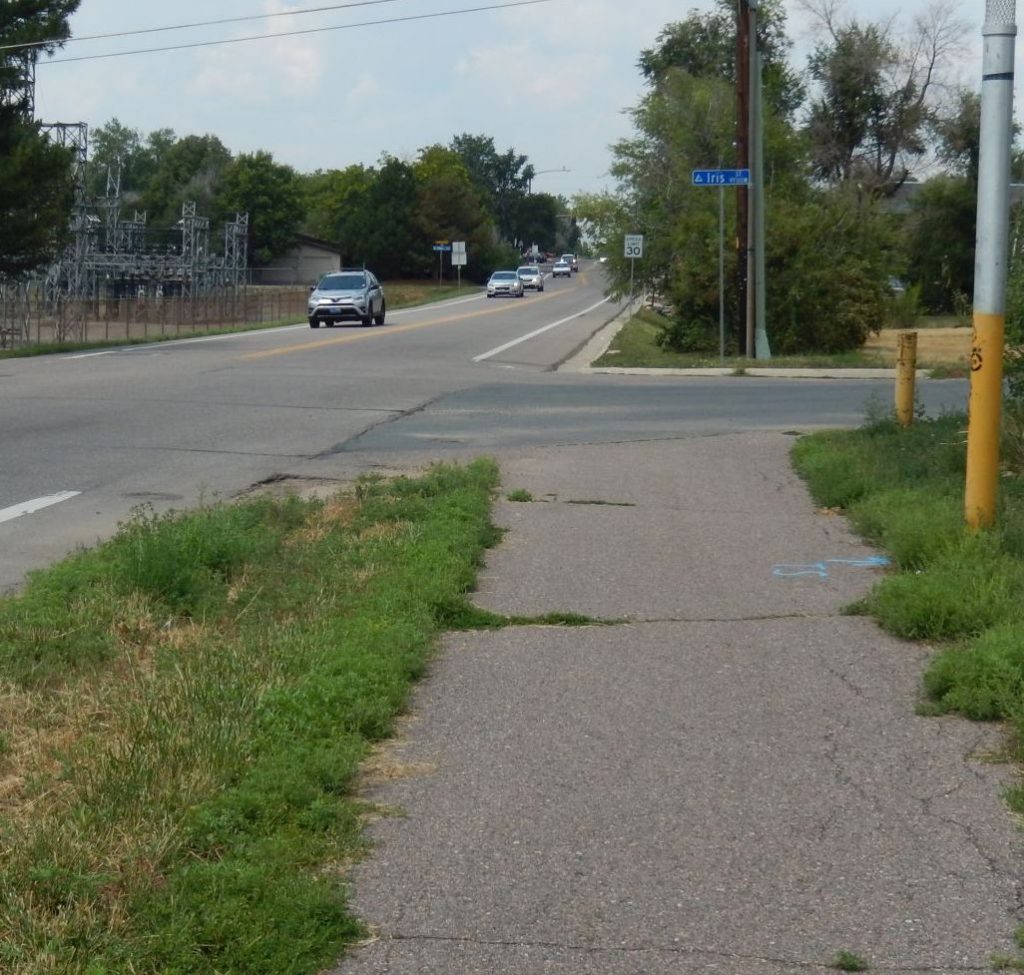 ---
20th Street Bicycle Death trap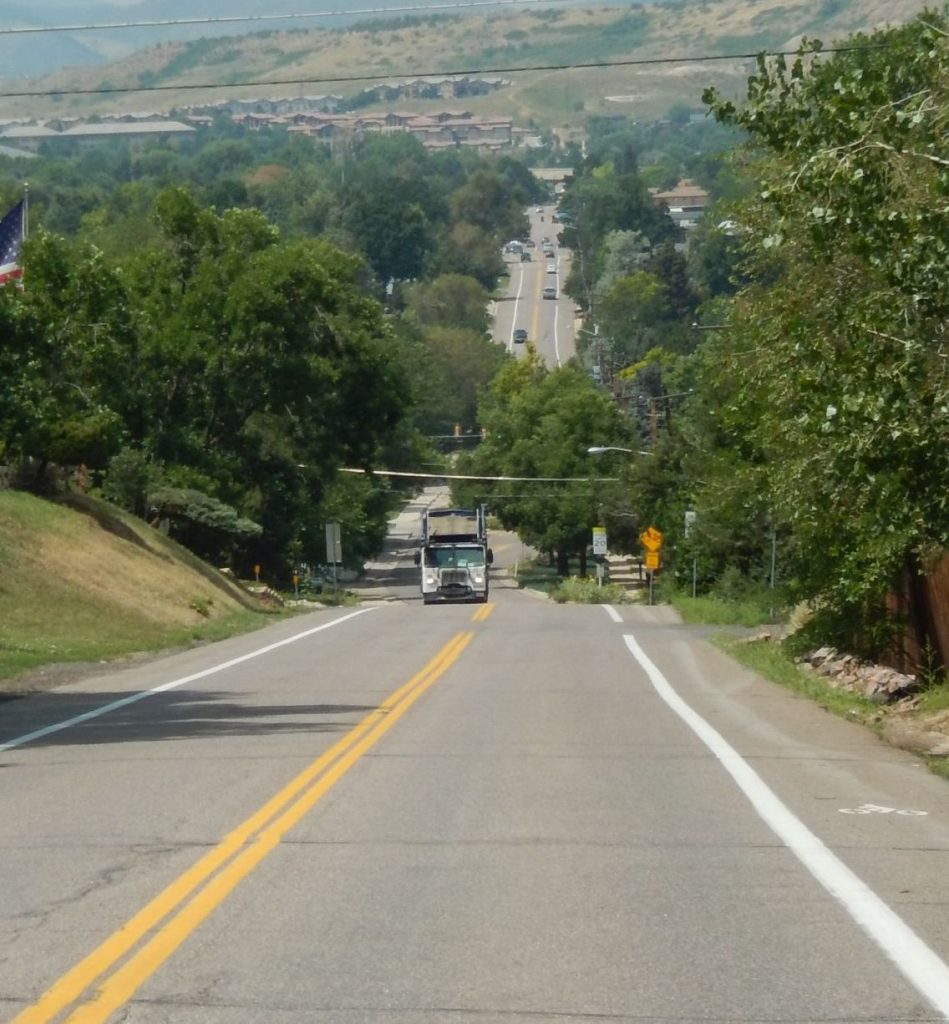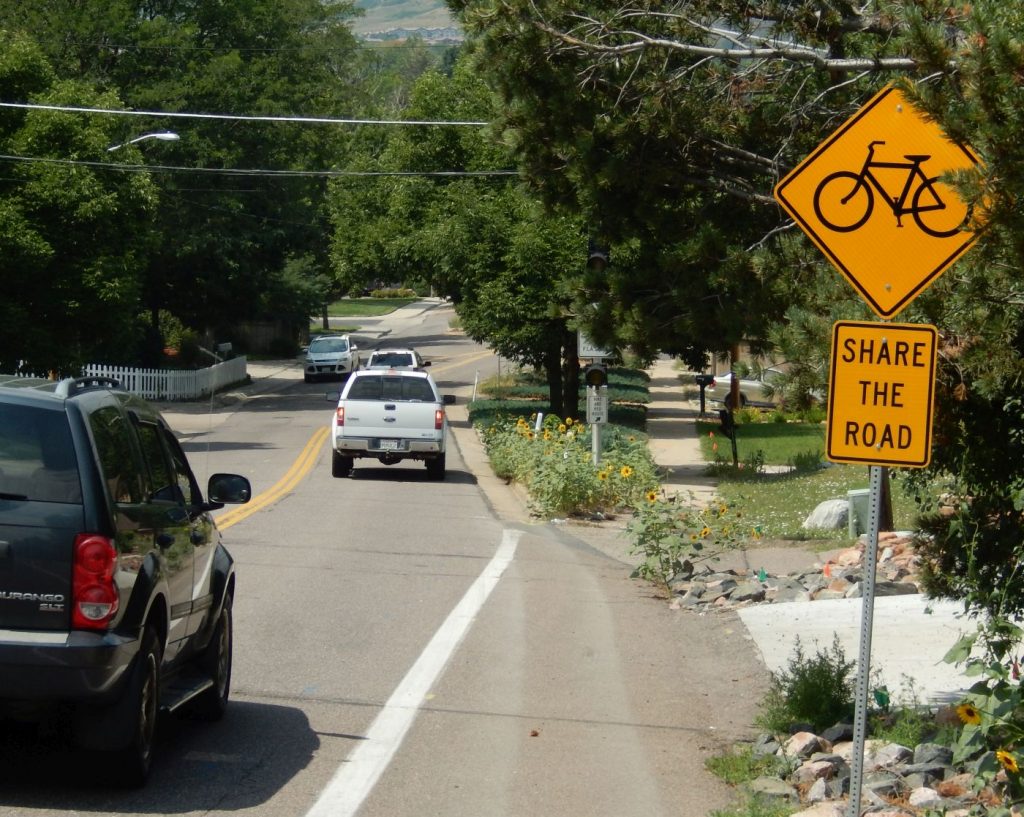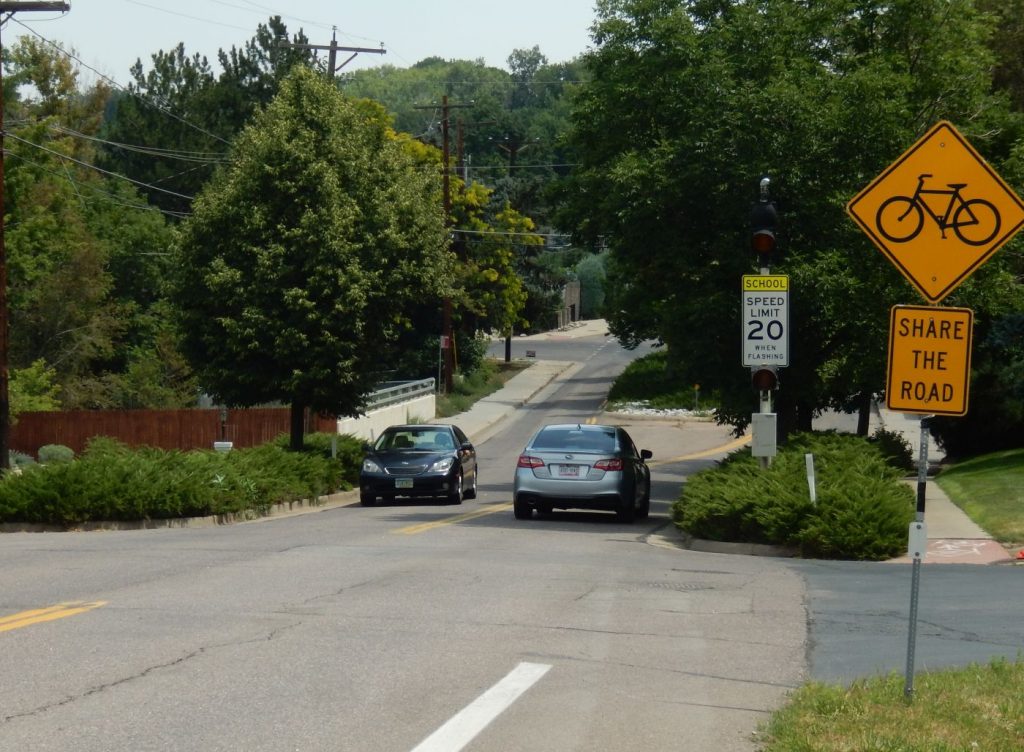 ---
National Renewable Energy Lab (NREL)
---
Road Milling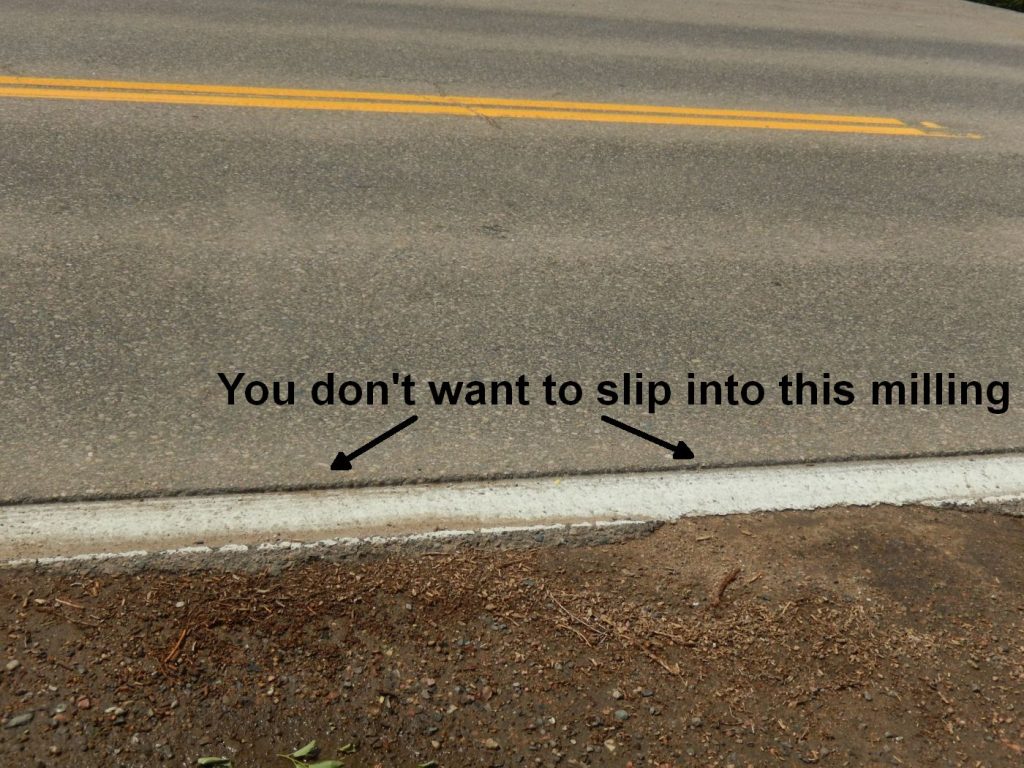 Sept 12 2021 Milling Update.
Jeffco has milled and painted new white border lines on the road between Morrison and Evergreen. The milling is deeper than it used to be, and is now a serious hazard to bicyclists. I rode down that road the other day, and I had to stay in the traffic lane. The shoulder is sometimes wide, and sometimes narrow, and sometimes doesn't exist. The milling is deep enough that I had to treat crossing it as if I were crossing a railroad track. As it's a bad idea to be jumping in and out of the traffic lane depending on whether there's a shoulder there, I just stayed in the traffic lane. Which isn't as much fun as you'd expect, for me nor the drivers. Way to go Jeffco. D-
---
Jeffco Bike Plan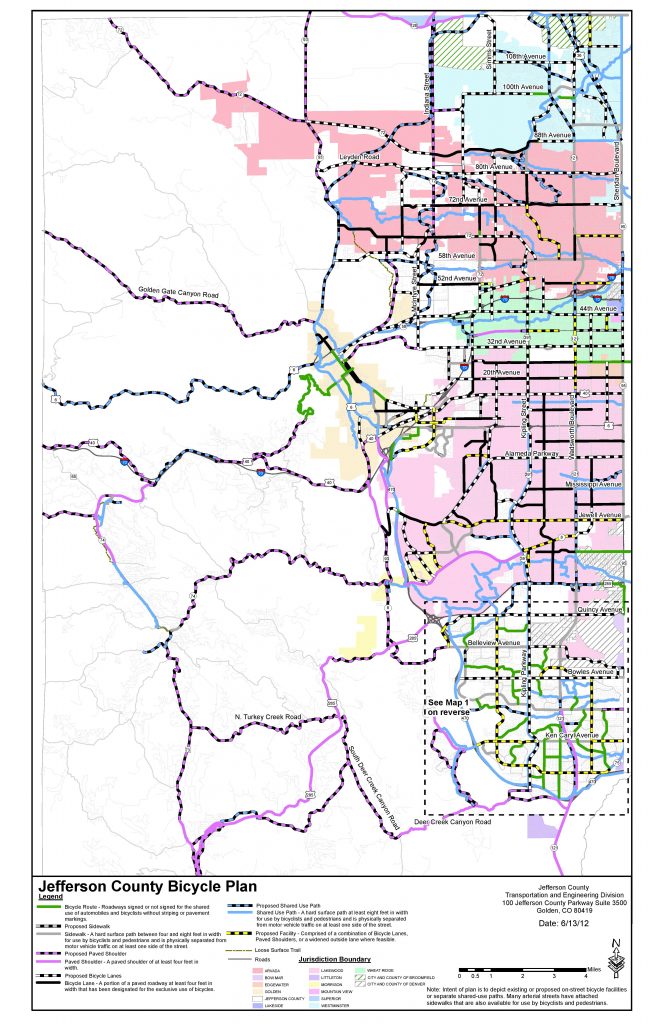 ---