Ward 4 is basically bordered by C-470 on the West
Kipling Parkway on the East
Morrison Road on the South
Alameda Ave on the North
but It's best to check the map, or plug in your actual address below.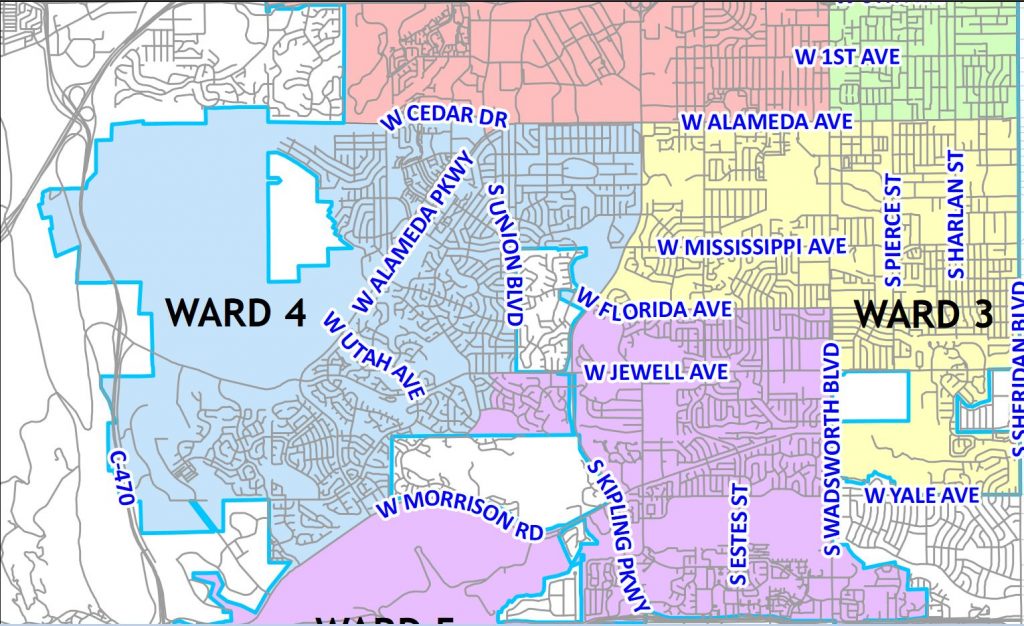 Find every District and Ward that you're in HERE at the Co Secretary of State's website
It's the Find My Voter Registration page. (You'd have to be registered to vote)
Fill out the information and then click 'Search'
That will take you to a page called "My Voter Registration"
To the right of the 'Voter Details' box – click on the 'County & District Information' Box
Your Lakewood Ward should be about 3/4 of the way down that page.